Lisbon and Portugal are known for the wonderful weather. Mediteranean climate, warm, with plenty of sunshine and great weather, wonderful beaches and warm water, transparent water and multiple beaches.
Please check here some important information regarding the weather in Lisbon Portugal.

Lisbon Weather Average Temperatures
Lisbon Weather Hi/Low Temperatures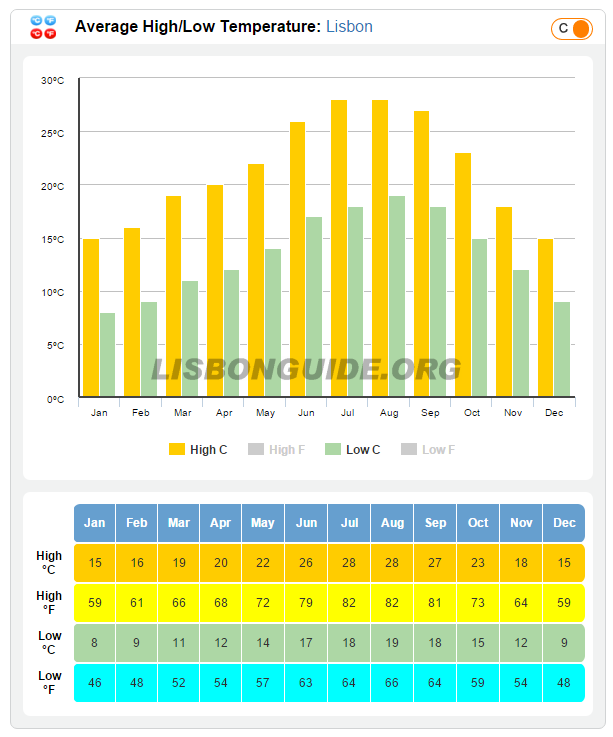 Lisbon Weather Sunshine Hours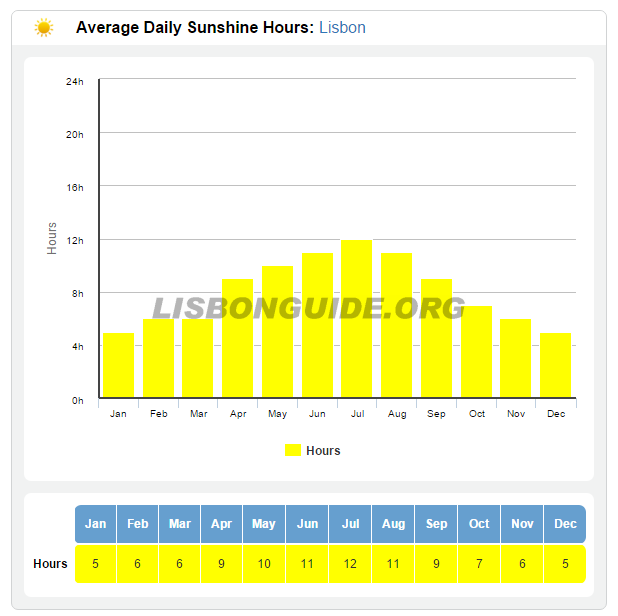 Lisbon Weather Average Rainfall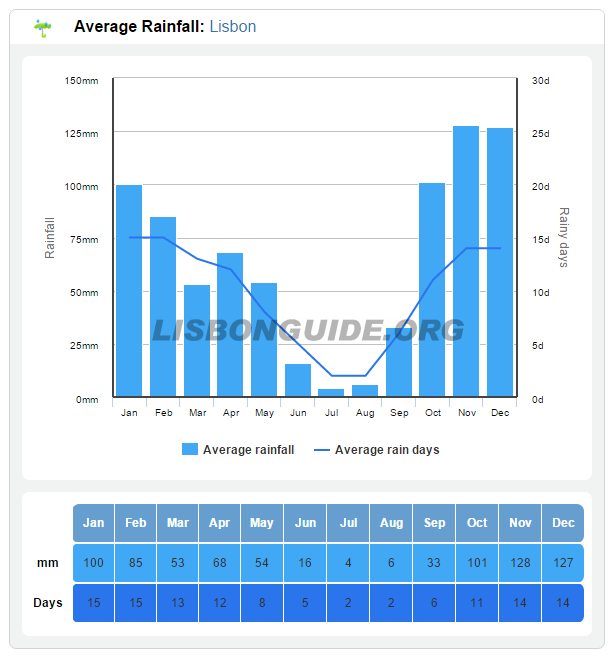 Lisbon Weather Average Sea/Ocean Temperatures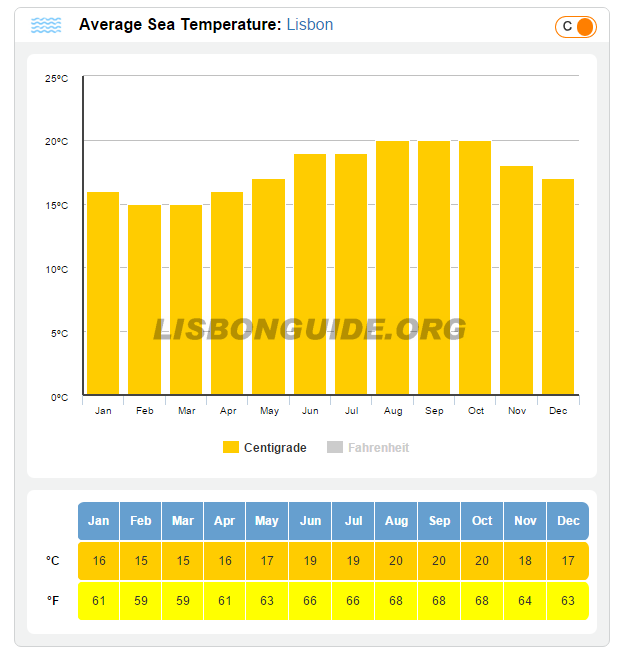 Weather Forecast for Lisbon Portugal NEXT 36h
Passionate traveler, entrepreneur, webdesigner, travel article writter and Lisbon Private Guide. Based in Lisbon and experienced in tourism for over 15 years, with multiple ongoing projects, today traveling with his family. Also an avid tripadvisor user level 6 with more than 180.000 readers worldwide, helping thousands of travelers yearly to plan a perfect trip. I work also as a
Private Tour Guide of Lisbon
, please
email me here
to hire my services.