Lost & Found is always a valuable resource when you have lost something. I know how painful it is to be abroad, to loose something, and then having to search a lot, not for the things, but first for Lost & Found contacts, which often are outdated, unavailable, or not visible online.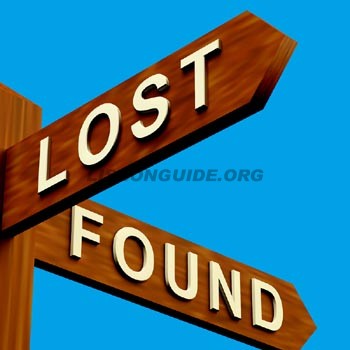 Please find below the Lost & Found contact list updated in 2016. Print the contacts below or copy to your address book. They might be useful for your next trip to Lisbon / Portugal:
1) Lost & Found Official Government Website
They have a clean portal, where you can make searches by article stolen or lost, serial number, description, lost date, etc. The only downsize is that's only available in Portuguese, so get help from a Portuguese friend and search for your lost item. Website: https://perdidoseachados.mai.gov.pt/SIISPA2013/default.aspx
2) Carris (Lisbon BUS and Trams)
Often reported stolen/lost objects in Lisbon Trams and Bus. Use the following numbers and addresses to reach them: Lost Objects / PSP Olivais / Phone: +351 21 853 54 03
Timetable: from Monday to Friday from 9:00 a.m. to 12:30 p.m. and 2:00 p.m. to 4:00 p.m.
Website: http://carris.transporteslisboa.pt/en/useful-contacts/
3) Lisbon Airport – Lost & Found
PSP / Telephone: +351 218 444 530
 / e-mail: alspsp@ana.pt
Or
LISBON AIROPORT Main Contacts:
Geral: +351 218 413 500
Lost and Found (PSP – Policy): +351 218 496 132
Departures and Arrivals: (+351) 218 413 700
Website: http://www.ana.pt/en-US/Aeroportos/lisboa/Lisboa/Arrivals/Baggage/Pages/Baggage.aspx
Lisbon Lost and Found Emergency Contacts, available here at the LisbonGuide.org
Passionate traveler, entrepreneur, webdesigner, travel article writter and Lisbon Private Guide since 2002.
Owner of The Lisbon Guide with more than 250.000 visitors every year. 
Based in Lisbon and experienced in tourism for over 15 years, with multiple ongoing projects, today loving to travel across the world with his family. Also an avid tripadvisor user level 6 with more than 200.000 readers worldwide, helping thousands of travelers yearly to plan a perfect trip. I work also as a
Private Tour Guide of Lisbon, Sintra and Fatima
, please
CONTACT ME HERE
to hire my services.