For families traveling with children, it's always a challenge of what to do and what to visit.
Most families don't like to be alone, or using public transportation, and prefer taking tours.
But, while taking tours, your kids don't like boring historical explanations, getting on the lines or inside the crowds. Kids can get bored easily.
Here are some suggestions of places to visit with kids while in Lisbon:
1) Lisbon Oceanarium
2) Lisbon Zoo
3) Lisbon / Sporting Soccer Stadium
4) Traditional Circus Shows (winter period only)
5) Horse Ridding (Cascais or Comporta) – 1h from Lisbon
6) Safari at Badoca Park (1h30 from Lisbon)
7) Tapada de Mafra (Deer and wild animal park) – 1h from Lisbon
8) Go to the beach in Cascais or Comporta (summer only)
9) Dolphin Watching Show (Inside Lisbon Zoo)
There's a lot to see in Lisbon, and you can also take a family-friendly tour of Lisbon, including the Lisbon Oceanarium and also the Lisbon Zoo.
Check here more: https://lisbonprivatetours.com/best-of-lisbon-tour-for-families-with-children/
Lisbon with Children - What To Do ? Best Recommendations for families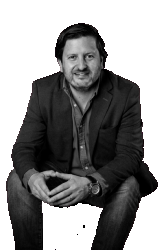 Private Guide in Lisbon / Sintra / Fatima.
Please
CONTACT ME HERE
to hire my services.
Passionate traveler, entrepreneur, web-designer, travel article writer.
Owner of The Lisbon Guide with more than 250.000 pages visited every year. 
Based in Lisbon and experienced in tourism for over 15 years, with multiple ongoing projects. Also an avid tripadvisor user level 6 with more than 300.000 readers worldwide, helping thousands of travelers yearly to plan a perfect trip.
Helping customers from all over the world, planning their perfect trip for over 15 years.
SEND ME A MESSAGE