ARTICLE ABOUT: Private Transfer from Seville to Lisbon
Lisbon in 2018 has been visited already by millions of tourists, who come to see the beautiful, unique, and historical city, one of the oldest cities in Europe, land of Kings and Queens, and the pioneers of the World Navigations. Founded almost 1000 years ago, Portugal is one of the oldest nations of Europe, and the place to visit in 2018 and 2019.
Every year, many people plan their trip, to combine Lisbon (Portugal) with some places in Spain, such as Seville for example.
Both countries (Portugal and Spain), share the same borders, along each country, and many people combine both places in one single trip to Europe.
Distances are doable for one single trip, although recommended at least 10-12 days for both countries, usually never less, as there is a lot to see and explore on each beautiful country.
If you are traveling from Seville to Lisbon, and need a private transfer service, you can check the following link, available to book 365 days per day:

WWW.LISBONPRIVATETOURS.COM




Alternatively, you can also fly from Seville to Lisbon (1h flight time – TAP), but you may end up losing the whole day between airports, as you will need to arrive 2h earlier at the airport, checkin, customs, etc. and then additional time after landing to pass customs, collect luggage, etc, you might end spending even longer time flying.
Article about Private Transfer Service from Seville to Lisbon PORTUGAL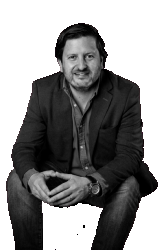 Private Guide in Lisbon / Sintra / Fatima.
Please
CONTACT ME HERE
to hire my services.
Passionate traveler, entrepreneur, web-designer, travel article writer.
Owner of The Lisbon Guide with more than 250.000 pages visited every year. 
Based in Lisbon and experienced in tourism for over 15 years, with multiple ongoing projects. Also an avid tripadvisor user level 6 with more than 300.000 readers worldwide, helping thousands of travelers yearly to plan a perfect trip.
Helping customers from all over the world, planning their perfect trip for over 15 years.
SEND ME A MESSAGE