Traveling to a new city is always hard to find the best Dance Clubs and Discos in the area.
Either traveling alone or with friends, it's always a challenge to discover places with a great vibe and good atmosphere, without making thr wrong choices.
If you are visiting Lisbon soon, and like to have fun, take a quick look at this article. Lisbon is a vibrant city, visited by millions of people every year from all over the world, from all ages and origin, either traveling for leisure of business.
Updated on November 2018, please find below my suggestions for the
BEST 10 DANCE CLUBS in LISBON:
LuxFrágil

K Urban Beach Club

Plateau

Main Lisbon

Lust in Rio

MusicBOX

Incognito

Metropolis Club

Radio Hotel

Ministerium Club
Enjoy your time in the city, and make sure you have a lot of FUN !
Lisbon Dance Clubs and Discos - BEST 10 DANCE CLUBS IN LISBON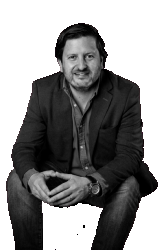 Private Guide in Lisbon / Sintra / Fatima.
Please
CONTACT ME HERE
to hire my services.
Passionate traveler, entrepreneur, web-designer, travel article writer.
Owner of The Lisbon Guide with more than 250.000 pages visited every year. 
Based in Lisbon and experienced in tourism for over 15 years, with multiple ongoing projects. Also an avid tripadvisor user level 6 with more than 300.000 readers worldwide, helping thousands of travelers yearly to plan a perfect trip.
Helping customers from all over the world, planning their perfect trip for over 15 years.
SEND ME A MESSAGE