There are currently in Portugal 26 Michelin Star Restaurants, including the newly updated list on November 2018, with four new stars to Portugal.
With a special cousine, Portugal has been renowned across the world, with its delicious dishes, either fish or meat, conquering visitors from all over the 5 continents.

Restaurants with two Stars (2*)
Alma (Lisboa, chef Henrique Sá Pessoa) – IN LISBON

Belcanto (Lisboa, chef José Avillez) – IN LISBON

Il Gallo d'Oro (Funchal, chef Benoît Sinthon)

Ocean (Alporchinhos, chef Hans Neuner)

The Yeatman (Vila Nova de Gaia, chef Ricardo Costa)

Vila Joya (Albufeira, chef Dieter Koschina)
Restaurants with one Star (1*)
A Cozinha (Guimarães, chef António Loureiro) NEW

G Pousada (Bragança, chef Óscar Geadas) NEW

Midori (Sintra, chef Pedro Almeida) NEW

Antiqvvm (Porto, chef Vítor Matos)

Bon Bon (Carvoeiro, chef Louis Anjos)

Casa de Chá da Boa Nova (Leça da Palmeira, chef Rui Paula)

Eleven (Lisboa, chef Joachim Koerper) – IN LISBON

Feitoria (Lisboa, chef João Rodrigues) – IN LISBON

Fortaleza do Guincho (Cascais) – NEARBY LISBON

Gusto by Heinz Beck (Almancil, Chef Heinz Beck e Daniele Pirillo)

Henrique Leis (Almancil, chef Henrique Leis)

LAB by Sergi Arola (Sintra, chefs Sergi Arola e Milton Anes) – NEARBY LISBON

L'AND (Montemor-o-Novo, chef Miguel Laffan)

Largo do Paço (Amarante, chef Tiago Bonito)

Loco (Lisboa, chef Alexandre Silva) – IN LISBON

Pedro Lemos (Porto, chef Pedro Lemos)

São Gabriel (Almancil, chef Leonel Pereira)

Vista (Portimão, chef João Oliveira)

William (Funchal, chefs Luís Pestana e Joachim Koerper)

Willie's (Vilamoura, chef Willie Wurger)
Below there is a list of restaurants in Portugal which had a star in the past:
Tavares Lisboa (2010/2012)
Amadeus Almancil (2007/2011)
Arcadas da Capela Coimbra (2005/2012)
Ermitage Almancil (1996/2000 – 2003)
Tia Alice Fátima (1993/1996)
A Bolota Elvas (1992/1993)
Ramalhão Montemor-o-Velho (1991/2001)
La Réserve Faro (1990/1995)
Conventual Lisboa (1987/1998)
Porto de Santa Maria Cascais (1984/2008)
Casa da Comida Lisboa (1983/1985)
Tágide Lisboa (1981/1992)
Garrafão Matosinhos (1978/1980)
Michel Lisboa (1974/1976 – 1978/1984)
Portucale Porto (1974/1980)
O Pipas Cascais (1974/1978)
Aviz Lisboa (1974/1976)
Escondidinho (2*) Porto (1936/38)
Pettermann Lisboa (1936/38)
Chave d'Ouro Lisboa (1936/38)
Avenida Lisboa (1936/38)
Clube Naval Setúbal (1936/38)
Hotel Mesquita VN Famalicão (1929/1935)
Hotel Stª Luzia Viana do Castelo (1929/1935)
Michelin Star Restaurants in Lisbon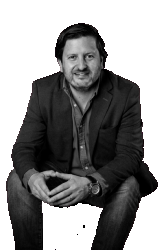 Private Guide in Lisbon / Sintra / Fatima.
Please
CONTACT ME HERE
to hire my services.
Passionate traveler, entrepreneur, web-designer, travel article writer.
Owner of The Lisbon Guide with more than 250.000 pages visited every year. 
Based in Lisbon and experienced in tourism for over 15 years, with multiple ongoing projects. Also an avid tripadvisor user level 6 with more than 300.000 readers worldwide, helping thousands of travelers yearly to plan a perfect trip.
Helping customers from all over the world, planning their perfect trip for over 15 years.
SEND ME A MESSAGE