Sintra is considered one of the most beautiful places to be visited in Portugal, and so close to Lisbon and Cascais (around 20/30 minutes).
There are several options to visit Sintra from Cascais, depending on the time you have available and your preferences. During high season (March to October), is strongly recommended to hire a private guide, if possible with transportation, to avoid the crowds and the traffic in Sintra, which often can be a nightmare. Public transportation is normally packed and during peak season very difficult to get. If you have a car, you will find hard to park in Sintra, while locals know where to park, foreigners will find it hard, as it's a small medieval village, the most visited in the whole country.
Sintra is located on the hill, and not having transportation, walking will be required during the day, to reach the castle and the palaces, which are on the top.
Here are some suggestions to visit Sintra from Cascais:
1) Get a Taxi from Cascais
2) Get public transportation (bus)
3) Hire a Private Guide with transportation on a private tour: https://lisbonprivatetours.com/sintra-day-trip-from-cascais/
Sintra Day Trip From Cascais - How to visit Sintra from Cascais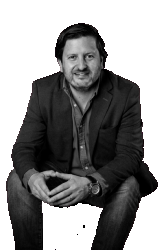 Passionate traveler, entrepreneur, webdesigner, travel article writter and Lisbon Private Guide since 2002.
Owner of The Lisbon Guide with more than 250.000 pages visited every year. 
Based in Lisbon and experienced in tourism for over 15 years, with multiple ongoing projects. Also an avid tripadvisor user level 6 with more than 200.000 readers worldwide, helping thousands of travelers yearly to plan a perfect trip.
I work also as a
Private Tour Guide of Lisbon, Sintra and Fatima
, please
CONTACT ME HERE
to hire my services.
Helping USA customers planning their perfect trip for over 15 years.
Add your business here:
https://lisbonguide.org/add-business-lisbon-guide/
SEND ME A MESSAGE