Sintra is probably one of the most romantic places in the world, visited by thousands of couples and families every day.
It is also the best place for a wedding proposal, engagement moment, in the romantic scene of Castles, Palaces and Nature.
Watch the movie below.
In case you wish to plan something similar, please contact: tours@sintraprivatetours.com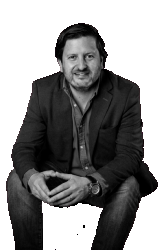 Private Guide in Lisbon / Sintra / Fatima.
Please
CONTACT ME HERE
to hire my services.
Passionate traveler, entrepreneur, web-designer, travel article writer.
Owner of The Lisbon Guide with more than 250.000 pages visited every year. 
Based in Lisbon and experienced in tourism for over 15 years, with multiple ongoing projects. Also an avid tripadvisor user level 6 with more than 300.000 readers worldwide, helping thousands of travelers yearly to plan a perfect trip.
Helping customers from all over the world, planning their perfect trip for over 15 years.
SEND ME A MESSAGE