One of the most important things to search before travel is to have an emergency contact list on your contacts.
Often emergency numbers might be needed, and you may not have internet on the street or out of battery on the phone to search for contacts.
So please, make a favor to yourself and print the following contacts and take with you before travel.
The Main Emergency National Phone Number is
112
.
You can use this contact for any emergency type, on any location in Portugal, and they will forward the contact to the nearest service available (police, fireman, hospital, etc). It's free of cost, and available without any country or area code needed to be dialed.
Please also note that most police officers may not speak English. In Lisbon, there's a special police tourist office specialized in foreign tourists, where they are english speaking fluent. This office is located in Praça dos Restauradores in Lisbon, and their contact number is +351 213421623. As a reference for you, it's right in front of Hard Rock Cafe.
Please also take note of the remaining contacts below, which may be useful for you when traveling.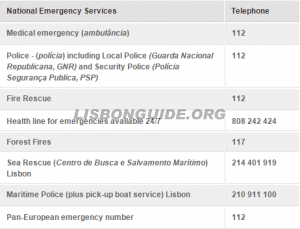 Important also to know some of the main words and phrases in case of an emergency needed. Please take note of the some of these words below: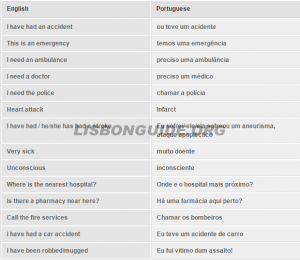 Emergency Contacts in Portugal for your convenience, free of charge and always available.