Lisbon is a small city, with only one airport serving the city (called Portela). The Lisbon International Airport is located 20min from the city center, and has only two terminals. Pretty much easy to learn.
The two terminals of the Lisbon Airport are:
1) Terminal 1
2) Terminal 2
The Terminal 2 at Lisbon International Airport provides only departures, and not arrivals. It's often allocated to low-cost airlines, with basic service needs and not heavy infrastructure. It's a really small terminal in fact comparing to other major international airports I've seen. Enclosed you can see the map.
Important Information:
1) Terminal 2 will keep on being a departures-only terminal, with no parking available;
2) There's a shuttle service from lisbon downtown, starting from Cais do Sodre Train Station, ending in Terminal 2. This shuttle service it's called the Aerobus.
3) There is also a free shuttle service operated by the airport connecting Terminal 1 and Terminal 2, in case you reach the main terminal for any reason. Although the terminals are not far from each other, there is no walking connection between both terminal, and therefore walking is not recommended. The shuttle departs every 10 minutes.
There are only 5 Airlines operating from Terminal 2:
1) Easyjet
2) Transavia
3) Norwegian
4) Ryanair
5) Wizz Air
For more information about Lisbon Airport Terminal 1, please see the following article: https://lisbonguide.org/lisbon-airport-terminal-1/
For more information about Lisbon Airport Departures Terminal, please see the following article: https://lisbonguide.org/lisbon-airport-terminal-1/
Lisbon Airport Terminal 2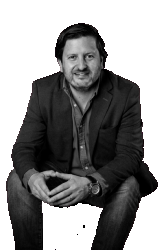 Private Guide in Lisbon / Sintra / Fatima.
Please
CONTACT ME HERE
to hire my services.
Passionate traveler, entrepreneur, web-designer, travel article writer.
Owner of The Lisbon Guide with more than 250.000 pages visited every year. 
Based in Lisbon and experienced in tourism for over 15 years, with multiple ongoing projects. Also an avid tripadvisor user level 6 with more than 300.000 readers worldwide, helping thousands of travelers yearly to plan a perfect trip.
Helping customers from all over the world, planning their perfect trip for over 15 years.
SEND ME A MESSAGE