Following up my old article about Kosher Food in Lisbon, there are excellent news in 2018!
A New Kosher Supermarket/Store has opened this year, with a wide variety of Kosher products, available for all Lisbon visitors.
The Store, named PORTUEL, is located 10min away from Central Downtown Lisbon area, at Rua Gomes Freire, 146A.
You can find more details under their website: http://portuel-kosher-portugal.pt/
It has been reported over the last few years, the troubles to get Kosher Food in Lisbon. Although there are some vegetarian restaurants and biological shops, it's indeded not the same as having a 100% kosher store available. Now, the problem is solved, and hope more stores and restaurants can open, to serve Kosher diet meals.
New Kosher Supermarket in Lisbon - Opened in 2018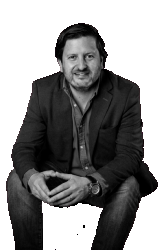 Private Guide in Lisbon / Sintra / Fatima.
Please
CONTACT ME HERE
to hire my services.
Passionate traveler, entrepreneur, web-designer, travel article writer.
Owner of The Lisbon Guide with more than 250.000 pages visited every year. 
Based in Lisbon and experienced in tourism for over 15 years, with multiple ongoing projects. Also an avid tripadvisor user level 6 with more than 300.000 readers worldwide, helping thousands of travelers yearly to plan a perfect trip.
Helping customers from all over the world, planning their perfect trip for over 15 years.
SEND ME A MESSAGE