Sometimes you need to find taxi numbers to call in Lisbon,and you only find articles full of text and outdated/expired phone numbers.
Check here three phone numbers of top 3 Taxi Companies in Lisbon, with hundreds/thousands of units across the city, updated January 2019:
Telexaxis: +351.21.811.1100
RadioTaxis: +351.21.811.9000
Autocoop/CoopTaxis: +351.21.793.2756
They are all reliable and good. Take note of taxi number, in case of lost items or any report. They all have a license number and license plate.
If you wish transfer services with English speaking driver and sightseeing/visits included, check here instead: https://lisbonguide.org/lisbon-transfers/
Call a TAXI in Lisbon - Recommendations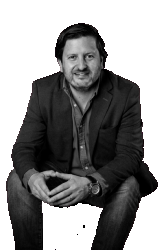 Private Guide in Lisbon / Sintra / Fatima.
Please
CONTACT ME HERE
to hire my services.
Passionate traveler, entrepreneur, web-designer, travel article writer.
Owner of The Lisbon Guide with more than 250.000 pages visited every year. 
Based in Lisbon and experienced in tourism for over 15 years, with multiple ongoing projects. Also an avid tripadvisor user level 6 with more than 300.000 readers worldwide, helping thousands of travelers yearly to plan a perfect trip.
Helping customers from all over the world, planning their perfect trip for over 15 years.
SEND ME A MESSAGE