Flying today has been pretty much easier than old days.
Daily, 8 million people cross the world, flying, on a plane. Travel for tourism or business couldn't be easier today.
Portugal has been one of the most popular destinations in Europe, for first time visitors. Often people visit France (Paris), England (London), Italy (Rome), or Spain (Barcelona/Madrid), which are very popular destinations. Portugal has stil been unknown for many people and now becoming a trendy/popular tourism destination where people felt inlove. Today Portugal is on TOP 3 ranked countries in Europe for tourism growth.
There are multiple flights arriving Lisbon daily, and one is from New York.
United Airlines has a daily direct flight from New York / New Jersey (EWR – Newark Liberty International Airport).
This flight operates daily and departs from Newark around 8AM, with overnight aboard and arriving Lisbon in the early morning (approx 8AM), for a comfortable flight duration of approx 6h.
Google shows that are currently 10 weekly flights from New York to Lisbon, aside United Airlines, also TAP Portugal has direct flight connections to Lisbon.
TAP has also several direct flights from MIAMI, Florida to Lisbon as well.
Relevant Links:
United Airlines: https://www.united.com
TAP: https://www.tap.pt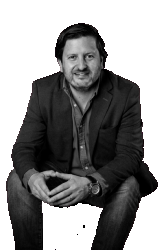 Private Guide in Lisbon / Sintra / Fatima.
Please
CONTACT ME HERE
to hire my services.
Passionate traveler, entrepreneur, web-designer, travel article writer.
Owner of The Lisbon Guide with more than 250.000 pages visited every year. 
Based in Lisbon and experienced in tourism for over 15 years, with multiple ongoing projects. Also an avid tripadvisor user level 6 with more than 300.000 readers worldwide, helping thousands of travelers yearly to plan a perfect trip.
Helping customers from all over the world, planning their perfect trip for over 15 years.
SEND ME A MESSAGE