Sintra is the most popular day trip for people staying in Lisbon. The former summer residence of the Portuguese Kings, it's today a land of old fairytale castles and palaces, opened for all visitors. Indeed, a day trip to Sintra will be short to see everything the place has to offer, but it's understandble the limited time of most people. I strongly advise if having time to spend few days exploring Sintra.
In Sintra, everything is old. There are evidence of people living in Sintra 5000 years BC, but became famous after the conquer from the Moorish by our first kings, who immediately settled there and built their summer residences spread around the area, built over the last 800 years.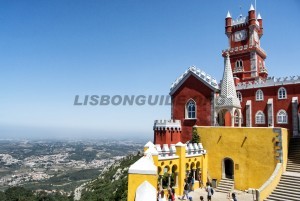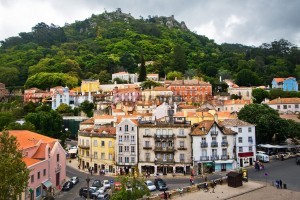 So here goes a nice, doable itinerary for a Day Trip to Sintra from Lisbon.
Arrive in Sintra village in the early morning, no later than 9AM.
Quick stop at Sapa for a coffee and pastry (queijada), the famous pastry shop in Sintra, founded in 1756.
Drive up the hill (15min) to the Pena National Palace, for an inside visit to the Palace and the Gardens. Admire the views over the Moorish Castle, built 1000 years ago.
Return to the village and explore it's little corners, the main church, the outside of the Sintra National Palace and get a place to eat something
After lunch, visit Regaleira Palace and Park, one of the top rated attractions in all Lisbon District, number one on tripadvisor years now on a row.
After Regaleira, follow the old road that will pass in front of Tivoli Seteais Palace, Monserrate Palace and that will take you to Cabo da Roca, the European Westernmost Point of Europe
Admire the fascinating views over the cliff, once called the "End of the World"
Continue the drive towards Cascais, the welthiest village in Portugal and stroll around the place, one a fisherman village. Taste the famous ice cream Santini, considered one of the best in the world.
Depending on time, have an early dinner in Cascais, in one of the famous seafood restaurants, or return back to Lisbom before dinner.
There are two tours that are strongly recommended, if you decide not taking a car or public transportation:
1) The first is the Golden Triangle Private Tour that goes to Sintra, Cabo da Roca and Cascais, with an exclusive private tour guide, that goes with you inside the monuments. Can be booked under the following link: http://sintraprivatetours.com/golden-triangle-private-day-tour-sintra-cabo-da-roca-cascais/
2) Second recommend tour is the one that focus exclusively in Sintra and skips the coast of Cascais, also with a private tour guide, named the Mystic Sintra Private Tour. This tour can be booked under this link: http://sintraprivatetours.com/mystic-sintra-private-tour-royal-palaces-and-castles/
Day Trip to Sintra from Lisbon - Best Recommendations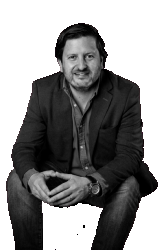 Passionate traveler, entrepreneur, webdesigner, travel article writter and Lisbon Private Guide since 2002.
Owner of The Lisbon Guide with more than 250.000 pages visited every year. 
Based in Lisbon and experienced in tourism for over 15 years, with multiple ongoing projects. Also an avid tripadvisor user level 6 with more than 200.000 readers worldwide, helping thousands of travelers yearly to plan a perfect trip.
I work also as a
Private Tour Guide of Lisbon, Sintra and Fatima
, please
CONTACT ME HERE
to hire my services.
Helping USA customers planning their perfect trip for over 15 years.
Add your business here:
https://lisbonguide.org/add-business-lisbon-guide/
SEND ME A MESSAGE