Best Articles
Tipping in Portugal: What Should I Do? Best Recommendations
The requests regarding tipping hotel staff, restaurants waiters, tour guides, taxi drivers, and other services across the tourism industry, in both Portugal and Spain, are frequent. And it has a reason to exist
In the US tipping is both required and not seen exactly as a reflection on the service. In Spain and Portugal, and mostly across Europe, tipping is not mandatory, although extremely welcome, specially for people working in Tourism Industry, where salaries are extremely low. Abroad, numerous restaurants, the service charge is incorporated in the bill, and tips, while acknowledged, are not anticipated. Furthermore tips, when offered, have a tendency to be 10%, and 15-20% ocasionally on good restaurants and extremely great service. In a bistro or tapas bar, ordinarily, just a couple of coins (1€/2€, maybe up to 5€) are provided as a tip. Tipping private guides is discretionary and in view of your fulfillment with the managing service provided. Hotel staff can be tipped (1€/2€, maybe up to 5€) for porterage, bellman and concierge services.
In Portugal, people working in Tourism normally get very low salaries (between 500-650EUR per month), and tipping is something that will help get an extra income at the end of the month.
A waiter at the restaurant may live with 600EUR-700EUR per month. Hotel staff also.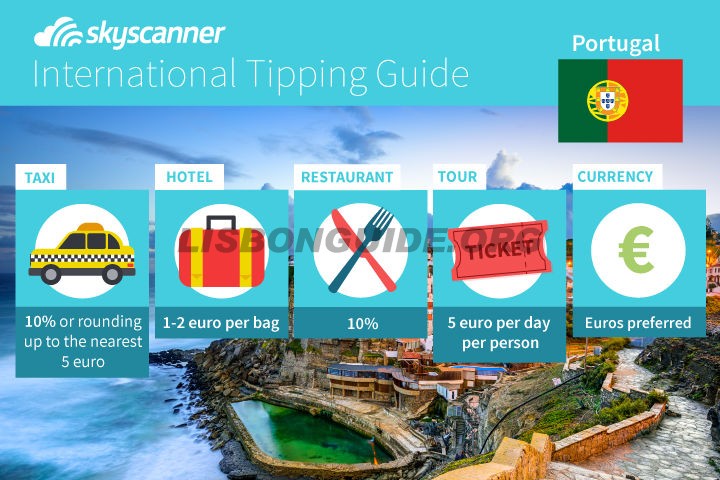 Here's a short manual for tipping in Portugal.
1) Restaurants
Tipping 10%  in restaurants is standard by tourists, although tipping should only be provided with the chance that you are extremely happy with the service. No tip is expected for some coffee/espresso or a beverage, although some people might leave the change, round up to the closest Euro (example 1,85 to 2EUR). For tapas or a sandwich in a bar, the change from the closest Euro is normally sufficient. For high-level restaurants, such as Michelin Star or similar, some customers are used to tip 15%-20% maximum, again, only if service is extremely satisfactory. When you tip, please use only EURO, and use cash when possible (not include on the bill or on your card, otherwise waiters may not see the amounts, and go straight to the owners).
2) Tour Guides
For a half or full day tours, anyplace somewhere around between 20€ and 40€ is typical for foreign customers, but will depend on the price paid for the service (some customers provide 15%-20% for the service given), agan, if the service provided was extremely satisfying. For multi-day tours provided, €50/€75 per day is extremely normal for foreign tourists or more, when you feel extremely fulfilled by the service given. Tipping is noncompulsory and at your discretion, and never included in bills or invoices. Should always be paid in cash (EURO).
3) Drivers
Likewise with the guides, it relies on upon how long the driver has been with the service. Between 10%-15% of the total service paid is expected and recommended, but can be less or more, depending how satisfying the service was.
4) Hotel Staff
For help with luggage: 1€/2€, maximum 5€ per service is standard. Concierge services or room services:1€/2€, maximum 5€. Other Staff: 1€/2€, maximum 5€ each day.
5) Taxis
Tips to cab drivers are normally expected, roundup the change at your discretion. 1EUR/2EUR is normally good for a short ride, but can be more if you enjoyed the service, or if transportation service was long, 10%-15% can be provided.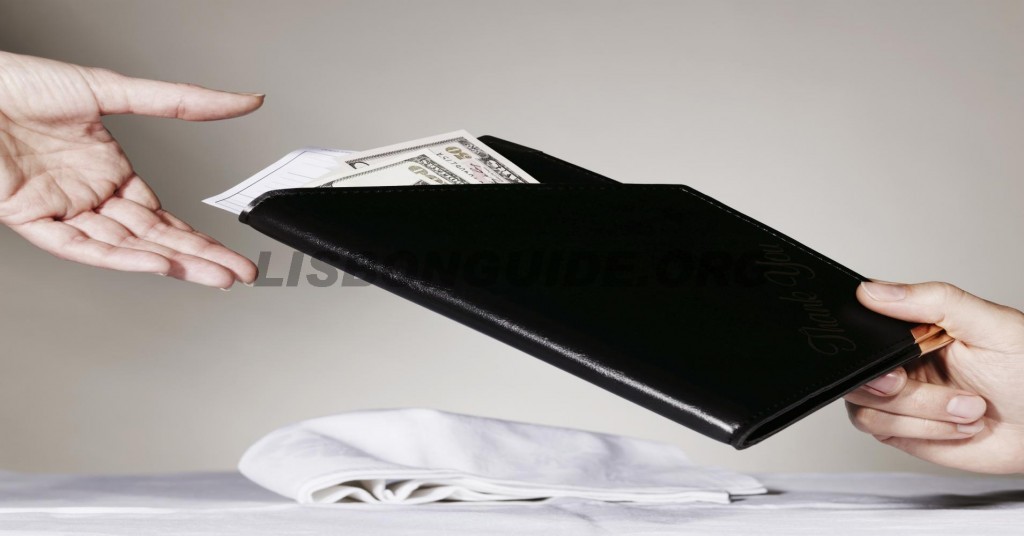 This article shows how tipping works in Portugal and best recommendations for each visitor.