I usually say it's a big mistake going to Porto for a day trip from Lisbon, just for one day. Although Portugal is a small country, you can cross the country west to east in two hours and north to south in less than 6h.
But going to Porto for a day trip only, may not leave you enough time to see the important attractions properly, will be multiple things missed and may be a very extensive day. Said that, here's some information for visitors who don't have other option due limited time and still wish to visit Porto City, in northern Portugal.
There are four major ways of reaching Porto from Lisbon, and to visit the city:

1) Using a Private Tour & Transfer Service (One Way)
1a) LisbonGuide / Partnership with Portugal Magik Tours – FROM 750EUR (Fixed Price up to 5 guests)
You can book directly on The Lisbon Guide, your private transfer service from Lisbon to Porto, in partnership with Portugal Magik Tours. With English Speaking Drivers, and a modern fleet of executive Mercedes-Benz vehicles, it is definitely the best option to consider (Reservation required in advance).
-> Web Address for online booking: https://lisbonguide.org/private-transfer-from-lisbon-to-porto/

1b) Lisbon Private Tours / Portugal Magik – FROM 750EUR (up to 5 guests)
Definitely the best way of visiting Porto while based in Lisbon would be to hire a professional tour company, on a private tour service with transfers included and driver, that can take you to Porto comfortably and without having to get lost. Check the following option, with daily departures from Lisbon available on request (Reservation required). This option, considers 2h stops for sightseeing on the way.
-> Web Address for online booking: https://portugal-magik.com/tour/private-transfer-from-lisbon-to-porto-with-2h-stop/

1c) Portugal Magik Tours (Multi-Day Tours) – Prices vary per day
Web Address for online booking: https://portugal-magik.com/destination/porto/
1d) Lisbon Guide / Concierge Portugal – Direct Transfer Services
Web Address for online booking: https://lisbonguide.org/private-transfers-portugal/
2) By Car, on your own
Using the highway A1 from Lisbon, the toll road towards north, you will reach Porto in approx 3h, making a roundtrip in 6h plus stops. What time is left to see Porto?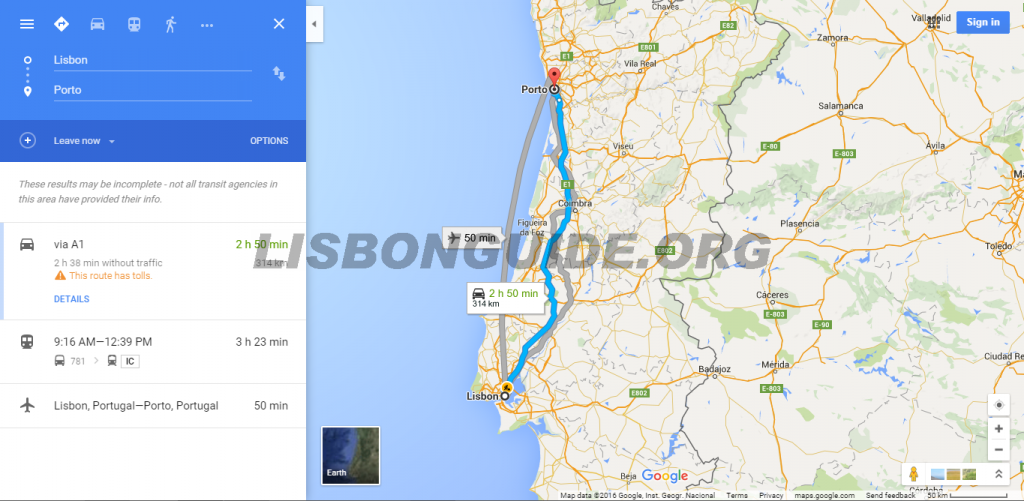 3) By Train
Many people who don't use car or prefer not taking their car to Porto, use the train. There are good connections by Train to Porto, with several trains departing from Santa Apolonia, Sete Rios and Oriente to Porto. The ride takes approx 3h on the fast train (AP) and 3h30 in the slow train (IC), making up to 7h for a roundtrip to Porto. THe problem will be when arriving, unless you have a driver, you will continue to use public transportation to see the city. What time is left for visit ?
4) By Airplane
This has been recently a very cheap and effective way of travelling to Porto from Lisbon, with flights starting in 50EUR on major airlines like TAP. The flight is just less than 1h, but I'm sure you will take much more than 3h total, including time to get the airport in Lisbon, check-in, go to the proper gates passing by security checks, going into the plane, waiting for flight clearing and after landing in Porto Airport, the same to leave the plane, leaving the airport towards the city, etc. I'm sure you will need 2h30 to 3h on each way for this.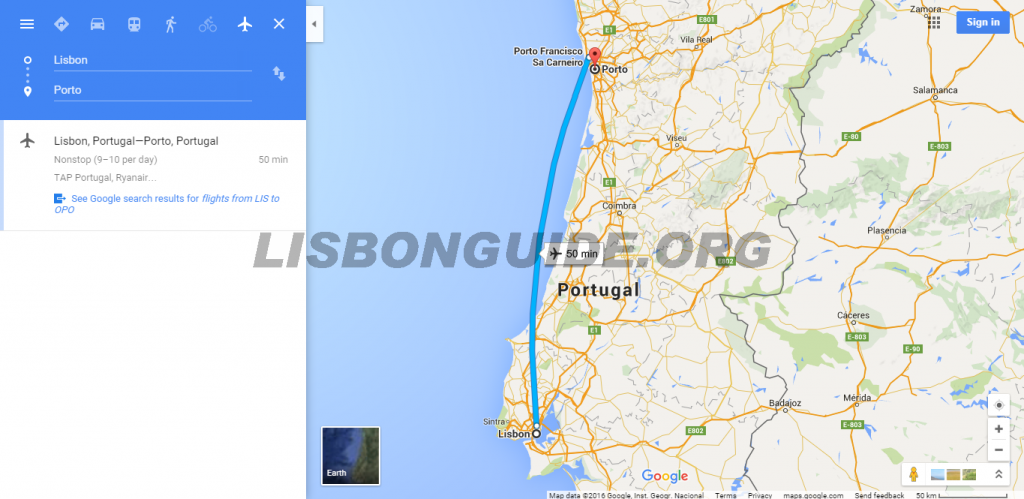 WHAT TO VISIT
After checking the most suitable transportation methods for you to reach Porto, here find below some of the sights that can be seen in one day, and should not be missed:
1) Ponte Dom Luis (Bridge) / Douro River
The old bridge of Porto, an icon of the city, crossing from Gaia do Porto over Douro River. Built in 1886 and at the time the longest bridge in the world on this type, spanning 172m, by a partner of Gustave Eiffel,  Téophile Seyrig. The bridge has a walking path, you can cross, towards Gaia on the other side.


2) Port Wine Tasting / Wine Cellar Visit
Douro Region is considered the oldest demarked wine region in the world, famous for the port wines, exported and sold worldwide. The vineyears are located in the margins of the river, in the country side, far away from the city, and the major wine cellars have their wineries in Gaia, just crossing the bridge (Walking). Don't miss an opportunity to taste the most famous wines in the world, there are several brands such as Sandeman's, Ramos Pinto, Taylor's, Croft, and many others where you can go for a quick port wine tasting or a sunset drink. Embrace the history of the city and understand why Port started to be produced long time ago, on opposite to regular wines.


3) Porto Tram City Tour
Don't miss the opportunity of going on the riverside trip, along the river banks in Porto, from the historical downtown to Passeio Alegre, on a 30min trip. This tram is one of the symbol of the city of Porto and its history goes back to 1872  when the first initial type of "american cars" was opened in Porto city.
4) Porto Cathedral
One of the highlights of the city and must-see is the Porto Cathedral. It's history goes back to the year of 1110, almost one thousand years ago, and it's named one of the most important Romanesque buildings in Portugal.

5) Livraria Lello & Irmao (Bookshop)
This is probably the most famous library in the world, one of the oldest in Portugal and one of the icons of the city, visited daily by 4.000 people. Frequentely visited by JK Rowling and it's said Harry Potter was somehow inspired here. Also visited by many other important writers and artists, it's history goes back to 1869 when the first was built close by. Often called Livraria Chardron or simply Lello Bookshop. Because of the massive visit of tourists recently, they added a 3EURO entrance fee, converted in books and deducted when buying anything. It's located just next to Clerigos Tower and even if you don't like books, you must visit this place.
6) Torre dos Clerigos (Tower)
This is something unique I've seen recently. It's considered the icon of the city, the ex libris of Porto. Built between 1754 e 1763 by an Italian architect, it's a national monument since 1910, and features a high tower together with the Clerigos Church. At the time was built was the highest building in the country. The highlight is the view from the top, which can be seen by climbing the 240 spiral staircase steps, on 6 different floors.

To visit Porto, would always be recommended one night stay minimum. From Lsibon there are several options available, the recommended would be a private transfer service, with driver and sightseeing included from Lisbon.