Customers traveling from Morocco to Spain, often take a boat transfer from Ceuta or Tanger, towards Algeciras or Tarifa in Spain.
From there, traveling to Lisbon, with a direct route, might be difficult and time-consuming.
Please find below a private transfer service, with 1h stop for sightseeing, from Algeciras in Spain to Lisbon, with pickup available from hotel or port of Algeciras, to hotel in Lisbon.
From Algeciras to Lisbon: MORE INFORMATION HERE
From Lisbon to Algeciras: MORE INFORMATION HERE
The route can be either through Seville, or through Algarve/Alentejo in Portugal. Normally it's a direct transfer (7h approx), but it's also possible to overnight on the way, for a more relaxing transfer service, with more sightseeing. Please contact for more information: tours@lisbonprivatetours.com

Private Transfer from Algeciras (SPAIN) to Lisbon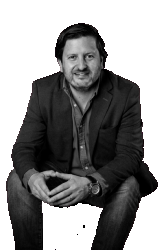 Private Guide in Lisbon / Sintra / Fatima.
Please
CONTACT ME HERE
to hire my services.
Passionate traveler, entrepreneur, web-designer, travel article writer.
Owner of The Lisbon Guide with more than 250.000 pages visited every year. 
Based in Lisbon and experienced in tourism for over 15 years, with multiple ongoing projects. Also an avid tripadvisor user level 6 with more than 300.000 readers worldwide, helping thousands of travelers yearly to plan a perfect trip.
Helping customers from all over the world, planning their perfect trip for over 15 years.
SEND ME A MESSAGE