Lisbon is vibrant city and full of nightlife. From nightclubs to discos, there are several places to consider in the city, for your own convenience. Depending on your age and your interests, here are some places in Lisbon for your consideration:
1) Ministerium Club – Night Club
Address: Praça do Comércio 72, 1100-016 Lisboa
2) MusicBox – Night Club
Venue under the arches with cavern rooms, offering live music, DJs and neon-lit bar.
Address: R. Nova do Carvalho 24, 1200-014 Lisboa
3) Lux fragil – Night club in Lisbon, Portugal
Stylish nighclub & bar with dance music & international live acts including alternate rock.
Address: Av. Infante D. Henrique, Armazém A, Cais da Pedra a Sta Apolónia, 1950-376 Lisboa
4) Place Lisbon – Disco club in Lisbon, Portugal
Address: Rua Dom Luís I, N5A 1200 Lisboa
5) K Urban Beach – Night Club
Address: Av. Brasília, 1200-109 Lisboa
5 Best Dance Clubs and Nightlife in Lisbon - Check here the article with more information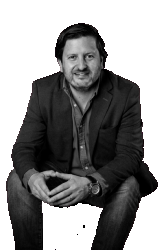 Private Guide in Lisbon / Sintra / Fatima.
Please
CONTACT ME HERE
to hire my services.
Passionate traveler, entrepreneur, web-designer, travel article writer.
Owner of The Lisbon Guide with more than 250.000 pages visited every year. 
Based in Lisbon and experienced in tourism for over 15 years, with multiple ongoing projects. Also an avid tripadvisor user level 6 with more than 300.000 readers worldwide, helping thousands of travelers yearly to plan a perfect trip.
Helping customers from all over the world, planning their perfect trip for over 15 years.
SEND ME A MESSAGE