Well, in fact this is not a restaurant. Is far away from being a restaurant, although classified as a restaurante everywhere. I would say it's more an attraction. An attraction that sells the famous custard tart, the original one, in Belem, nearby the Monastery: PASTEL DE BELEM.
Been here several hundred times in the past. They claim to sell on this single shop 20 to 30 thousand pastries per day. Founded in 1837, from an old monk recipe, it's still the secret ingredients that makes this place famous. And not only among tourists, but also for locals. The pastry is made of sugar, egg and milk, and on top you spread cinnammon and powdered sugar.
Visiting this place is mandatory. It's just next to Jeronimo's Monastery in Belem, on the right side of starbucks.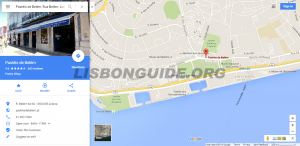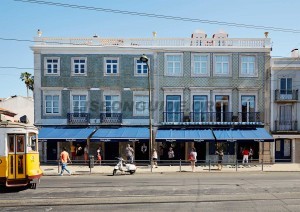 Some recommendation when visiting this place: lines at the cashier can be quite big, although goes very fast. If that's the case, jump inside, and walk towards the most inside room. They have 400 seats inside, and most people think it's a tiny shop. Also, ask a box of 6 or 8 pastries, because after you try the first you won't stop. Trust me!
Two mistakes easily happen here: People think this is sold everywhere, but not. Whats sold everywhere else is a similar one, similar recipe and similar ingredients, but not the original. Second mistake is ordering other stuff than this pastry "Pastel de Belem". Don't make this mistake and start asking for other pastries.
Pasteis de Belem
Address: R. Belém 84-92, 1300-085 Lisboa
Phone: +351 21 363 7423
Open from 8AM to 11PM
[Best_Wordpress_Gallery id="7″ gal_title="Pasteis de Belem"]