Lisbon has grown a lot recently, and the city is vibrant and very competitive. Some people already call Lisbon "The New Barcelona". But big changes happen also in the Hotels, where every month there's a new hotel. There are several hotels in central Lisbon, where you can stay for less than 150EUR per night, as top luxury accomodation and resorts.
In fact, hotels in Lisbon are very affordable. Anywhere else to stay at a luxury hotel that once was a palace or a castle, you may pay 500, 700 or even 1000EUR per night. In Lisbon, that doesn't happen, I can assure you.
Here's a list of the Top 3 Best Hotels in Lisbon, where you can get a luxury 5-star accomodation for a price of a 3-star average hotel in any other european capital:
1) Pestana Palace Lisbon
This hotel is not exactly in downtown, but not far away. This 19th Century Palace is considered a National Monument and one of the most luxury hotels in Lisbon, with 193 rooms and 4 royal suites. The unbelieble cheap prices start at 150EUR per night
Pestana Palace Official Website: http://www.pestana.com/en/hotel/pestana-palace
[Best_Wordpress_Gallery id="9″ gal_title="Pestana Palace Lisbon"]
2) Avenida Palace Hotel Lisbon
This luxury 5-star hotel is located in the most central part of Lisbon, right in downtown. Built in 1892, features 82 rooms, and renovated last time in 2009 it keeps the classical and luxury style from the old times. It's very popular among tourists, specially from United States and Europe. It's incredible but you can stay here only for 155EUR per night. What a deal!
Avenida Palace Official Website: http://www.hotelavenidapalace.pt/en/hotel-overview.html
[Best_Wordpress_Gallery id="10″ gal_title="Avenida Palace Lisbon"]
3) Olissippo Lapa Palace Hotel
Last but not the least, this beautiful palace also from the 19th century, located in Lapa neighborhood (known as the embassies quarter, right in front of the Chinese Embassay), features a luxurious hotel with 109 luxury rooms. The prices here start at 280EUR for the standard room up to 1480EUR for the garden suite. The views are amazing, and aside not being in downtown, it's just 15min drive to the center.
Olissippo Lapa Palace Hotel Website: http://www.olissippohotels.com/en/Group/Olissippo-Hotels/Lapa-Palace/The-Hotel.aspx
[Best_Wordpress_Gallery id="11″ gal_title="Lapa Palace Hotel"]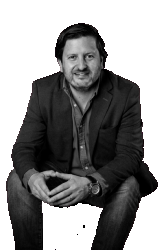 Private Guide in Lisbon / Sintra / Fatima.
Please
CONTACT ME HERE
to hire my services.
Passionate traveler, entrepreneur, web-designer, travel article writer.
Owner of The Lisbon Guide with more than 250.000 pages visited every year. 
Based in Lisbon and experienced in tourism for over 15 years, with multiple ongoing projects. Also an avid tripadvisor user level 6 with more than 300.000 readers worldwide, helping thousands of travelers yearly to plan a perfect trip.
Helping customers from all over the world, planning their perfect trip for over 15 years.
SEND ME A MESSAGE