Lisbon has several wonderful viewpoints/belvederes (in Portuguese: Miradouro), where you can admire the wonderful sunsets while enjoying a drink or a coffee with family or friends. Because of Lisbon being a hilly city, everything is up and down, and several, dozens of viewpoints are part of the city.
Below, we have put together the Top 5 Best Lisbon Viewpoints List. Do you know any other interesting viewpoint? Let us know to add this list.
1) Viewpoint – Miradouro Portas do Sol
This is probably the most popular viewpoint of Lisbon. It's mandatory a visit here, once you cross the Lisbon Cathedral heading to the St Jorge Castle, in Alfama. It's a vibrating belvedere, with lot's of artists passing by and with a wonderful view over the river from the top.
[Best_Wordpress_Gallery id="18″ gal_title="Miradouro Portas Sol"]
2) Viewpoint – Miradouro Santa Luzia
This interesting viewpoint is located in Alfama, just before Portas do Sol, once you start heading up the hill on the right side (just before the church).
[Best_Wordpress_Gallery id="20″ gal_title="Miradouro Santa Luzia"]
3) Viewpoint – Miradouro Senhora do Monte / Graça
These are two different viewpoints but located near eatch other and facing the same direction: overview the river/southwest of Lisbon. Both spectacular and perfect for a sunset drink or romantic stop.
[Best_Wordpress_Gallery id="22″ gal_title="Miradouro Senhora Monte"]
4) Viewpoint – Miradouro do Arco da Rua Augusta
Rua da Augusta and it's arch, renovated recently to allow visitors to reach the top is now one of the most famous and easy access viewpoints of Lisbon, located in front of the Commerce Square
[Best_Wordpress_Gallery id="23″ gal_title="Lisbon ViewPoint Commerce Square"]
5) Viewpoint – Miradouro Sao Pedro Alcantara
Sao Pedro Alcantara viewpoint is one of my favourits. While all others face south/west, this one faces east, facing the old Alfama neighborhood, Lisbon Cathedral and St Jorge Castle. It's the only one where you can see all downtown, the castle, the cathedral, Alfama and the river. It's just next to St Roque Church, up from Chiado.
[Best_Wordpress_Gallery id="24″ gal_title="Miradouro Sao Pedro Alcantara"]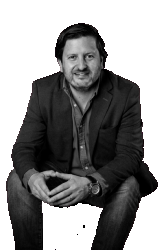 Private Guide in Lisbon / Sintra / Fatima.
Please
CONTACT ME HERE
to hire my services.
Passionate traveler, entrepreneur, web-designer, travel article writer.
Owner of The Lisbon Guide with more than 250.000 pages visited every year. 
Based in Lisbon and experienced in tourism for over 15 years, with multiple ongoing projects. Also an avid tripadvisor user level 6 with more than 300.000 readers worldwide, helping thousands of travelers yearly to plan a perfect trip.
Helping customers from all over the world, planning their perfect trip for over 15 years.
SEND ME A MESSAGE