I receive multiple requests with several questions asking if Alfama neighborhood is safe.
Most of my live I have lived in Lisbon, more than 20 years.
I know very well the city and its best places around. The tourism has changed a lot the city over the past 10 years. The boom of the tourism in the city over the past decade was overwhelming.
There are plenty of places in Lisbon where to stay, safe and central.
Alfama is one of the most historical areas of the city. Its located around the old Castle of St. Jorge (Castelo de Sao Jorge), on top of the hill.
Alfama is usually considered very safe, during day and night. The only concerning are pickpockets, but they are all over the city (well, all over Europe in fact).
My recommendations of best places to stay in Lisbon are Alfama and Chiado, although prices can often be more expensive than other areas outside central downtown Lisbon.
Try avoid areas such as Intendente, Anjos, and Martim Moniz. Although fine and safe during day period, tourists may not be much comfortable during dawn or night period.
Mouraria although being a very typical neighborhood of Lisbon, and very close to Alfama, its very safe during day, but some guests may not feel comfortable as well.
Bairro Alto is historical but extremely busy at night. Avoid Bairro Alto if your goal is to stay silent and quiet.
There are some other safe areas close to downtown (5/10/15min), if you wish to spend less money on accommodation: Baixa, Carmo, Estrela, Lapa, Av Liberdade.
Enjoy our beautiful city! Stay SAFE! Enjoy Lisbon and Alfama!
Feel free to ask any questions.
Is Alfama Lisbon Safe ? See here best recommendations by The Lisbon Guide.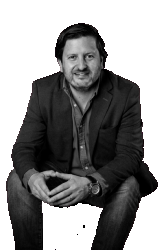 Private Guide in Lisbon / Sintra / Fatima.
Please
CONTACT ME HERE
to hire my services.
Passionate traveler, entrepreneur, web-designer, travel article writer.
Owner of The Lisbon Guide with more than 250.000 pages visited every year. 
Based in Lisbon and experienced in tourism for over 15 years, with multiple ongoing projects. Also an avid tripadvisor user level 6 with more than 300.000 readers worldwide, helping thousands of travelers yearly to plan a perfect trip.
Helping customers from all over the world, planning their perfect trip for over 15 years.
SEND ME A MESSAGE