My articles about Jewish history and attractions in Lisbon have been seen by thousands of visitors every month, over the last several years, showing relevant information about the Jewish Heritage in Portugal, and what to expect when visiting Lisbon and Portugal.
Some of the best articles I have written before are shown here:
1) Kosher Food in Lisbon: https://lisbonguide.org/jewish-kosher-food-lisbon/
2) Alfama Jewish Quarter: https://lisbonguide.org/alfama-jewish-quarter-rua-judiaria/
3) Lisbon Synagogue Share Tikva: https://lisbonguide.org/lisbon-synagogue/
4) Lisbon Jewish Memorial: https://lisbonguide.org/lisbon-jewish-memorial/
I would like know to introduce some of the best Jewish Tours of Lisbon, provided by Pedro, one of the best Private Tour Guides in Lisbon, specialized in history and Jewish heritage, Co-Founder of Jewish Tours Portugal. Operating daily in Lisbon, for a full-day of approx 8h, Pedro will show you the best of Lisbon, with a combination of Jewish History and Portuguese Discoveries, passing by Lisbon downtown and Belem. You can see more information and book online under the following link: https://lisbonprivatetours.com/lisbon-city-jewish-heritage-private-tour/
Article about the Jewish Tours of Lisbon, provided by Pedro, Co-Founder and Owner of Jewish Portugal Tours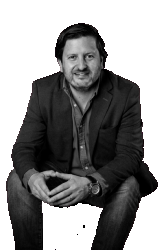 Private Guide in Lisbon / Sintra / Fatima.
Please
CONTACT ME HERE
to hire my services.
Passionate traveler, entrepreneur, web-designer, travel article writer.
Owner of The Lisbon Guide with more than 250.000 pages visited every year. 
Based in Lisbon and experienced in tourism for over 15 years, with multiple ongoing projects. Also an avid tripadvisor user level 6 with more than 300.000 readers worldwide, helping thousands of travelers yearly to plan a perfect trip.
Helping customers from all over the world, planning their perfect trip for over 15 years.
SEND ME A MESSAGE