The
Mosque of Lisbon
(Mesquita Central de Lisboa) is the main
Mosque
in Lisbon, Portugal, serving the the city small Muslim community.
The building was planned by architects António Maria Braga and João Paulo Conceição, and its exterior design include the usual minaret and a dome.
The mosque features couple of reception halls, a prayer area and an large room / auditorium.
The Central Mosque has formed a community to provide financial and others services to members of the local Muslim visitors and locals.
Although authorization from the city hall in order to start construction was requested back in 1966, it was not given until 1978, few years after the big oil crisis of 1973, through which the Arab oil-producing nations gained increasing economic and political status. The current building was last finished in 1985, not long time ago.
The Mosque is located few minutes from central downtown area in Lisbon, nearby El Corte Ingles and behind Spanish Embassy.
Address: Rua da Mesquita, 2, Lisbon, Portugal 1070-238
Telephone Number: +351 213 874 142
You can follow the Mosque Facebook page here: https://www.facebook.com/comunidadeislamica
Salah Time Schedule for May 2019: http://www.hsalah.info/1/lisboa1.pdf
Salah Time Schedule for June 2019: http://www.hsalah.info/2/lisboa2.pdf
Ramadhan 2019: http://www.ptislam.com/images/media/hjejum/Lisboa.pdf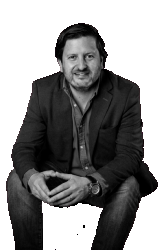 Private Guide in Lisbon / Sintra / Fatima.
Please
CONTACT ME HERE
to hire my services.
Passionate traveler, entrepreneur, web-designer, travel article writer.
Owner of The Lisbon Guide with more than 250.000 pages visited every year. 
Based in Lisbon and experienced in tourism for over 15 years, with multiple ongoing projects. Also an avid tripadvisor user level 6 with more than 300.000 readers worldwide, helping thousands of travelers yearly to plan a perfect trip.
Helping customers from all over the world, planning their perfect trip for over 15 years.
SEND ME A MESSAGE