Sintra is probably one one of the most beautiful villages in the World, and definitly the most beautiful and historical village in Portugal.
I was born in Sintra 37 years ago, and I have a lot to share.
See below a list of places to visit in Sintra.
If you wish to hire me as your private guide to visit Sintra, send a request here
If you wish to book a Private Tour to Sintra, check here
Places To Visit in Sintra
Pena National Palace (Palacio Nacional da Pena)
Pena National Park (Gardens)
Moorish Castle (Castelo dos Mouros)
Sintra National Palace (Palacio Nacional de Sintra)
Regaleira Palace and Gardens (Quinta da Regaleira)
Monserrate Palace (Palacio de Monserrate)
Capuchos Convent (Convento dos Capuchos)
Peninha Sanctuary (Santuário da Peninha)
Chalet da Condessa
Cabo da Roca (Europe Most Western Point)
Queluz National Palace (Palacio Nacional de Queluz)
I read often some blogs around, who tell visitors that they can see everything in one single day or few hours. That's totally false. Unless you stop in front of each building, take a photo and move to the next one. To see everything properly, you need at least two full days. You can cover some highlights in one single day, but don't forget: Sintra has millions of visitors every year, it's located on a hill, and most places have steep walking. ALL Places I have listed above will require a good amount of walking (steep, with stairs). Traffic is not easy, parking difficult, and lines big everywhere. You need assistance to see everything smoothly and comfortably, which on your own often not possible. Arrive early, beat the crowds, and move to the coast around lunch time.
There are some additional places where I recommend a quick stop also:
Piriquita (famous pastry shop – travesseiros)
Sapa (famous pastry shop – queijadas)
Cafe Paris (nice to drink a glass of wine on the terrace)
Seteais Palace (great to have a tea or walk in the gardens)
Adraga Beach (considered one of the best in Europe)
Chalet Biester (exterior photos only)
If you wish to hire my services as a private guide in Sintra, contact me here
If you wish to book a Private Tour to Sintra, check here
Places To Visit in Sintra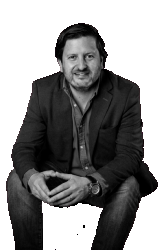 Private Guide in Lisbon / Sintra / Fatima.
Please
CONTACT ME HERE
to hire my services.
Passionate traveler, entrepreneur, web-designer, travel article writer.
Owner of The Lisbon Guide with more than 250.000 pages visited every year. 
Based in Lisbon and experienced in tourism for over 15 years, with multiple ongoing projects. Also an avid tripadvisor user level 6 with more than 300.000 readers worldwide, helping thousands of travelers yearly to plan a perfect trip.
Helping customers from all over the world, planning their perfect trip for over 15 years.
SEND ME A MESSAGE