Most people are not aware of this, but Portugal is number one producer of cork in the world, with more than 50% of global production on the planet, and more than 100.000 tons yearly produced.
Against a popular myth, it's not true there's an shortage of cork. There is enough cork for the next 100 years.
Aside the cork that are used as wine stoppers for the wine bottles, today there are multiple uses for cork, such as construction works (isolation), but also for clothes, shoes, umbrellas, souvenirs, and much more. There are thousands and thousands of different products made of cork.
[Best_Wordpress_Gallery id="32″ gal_title="cork tree products"]
The cork is taken out of a tree called "sobreiro" (cork oak tree), which is endemic to southwest Europe and northwest Africa, and it's possible to do it every nine years. You don't kill the tree, you just take out the skin, the bark of the tree, strip it off and take all the cork from the outside. By writting down the number on the tree, you will know when will be possible to extract again, 9 years later. The trees can live easily 300 to 500 years and after planting a new tree, you will have to wait 25 years for the first extraction, and another 18 years to start taking good quality cork. So we are talking about 43 years average to start being profitable.


The leading company in the world is Portuguese, called Amorim. They product 4 billion corks every year. Established in 1870, exports more than 96% of it's production to more than 100 countries worldwide. With more than 70% of wine producers choosing cork for their wine bottles, Amorim is today a family business with more than half a billion in sales, making his owner, Americo Amorim, the wealthiest man in Portugal, with a net worth of 4 billion Euro.
After the cork is extracted from the tree, it stays on layers drying as show on the pictures below. Afterwards, goes to the factory to cut, compress, clean, wash, etc
Cork is heavily used on construction, floors, cealings, walls, roofs, etc. It's great for isolation of sound, heat, etc
Some examples below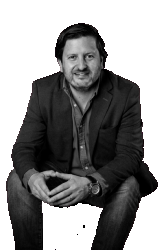 Private Guide in Lisbon / Sintra / Fatima.
Please
CONTACT ME HERE
to hire my services.
Passionate traveler, entrepreneur, web-designer, travel article writer.
Owner of The Lisbon Guide with more than 250.000 pages visited every year. 
Based in Lisbon and experienced in tourism for over 15 years, with multiple ongoing projects. Also an avid tripadvisor user level 6 with more than 300.000 readers worldwide, helping thousands of travelers yearly to plan a perfect trip.
Helping customers from all over the world, planning their perfect trip for over 15 years.
SEND ME A MESSAGE