Eating snails is one of the most popular dishes in the summer in Portugal, eaten by locals. Usually served in the middle of the afternoon, after a day on the beach, served with a cold beer. Just like the Burgundy region of France and it's famous escargots, here we have also fresh snails, caught on the lettuce and ready to be cooked.
You can buy snails a little bit everywhere in the summer, mostly in local markets. You can either cook them at home, or you will find most restaurants will have a sign saying "Temos caracois" – We have snails!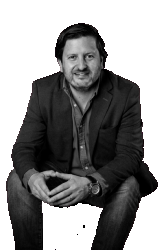 Private Guide in Lisbon / Sintra / Fatima.
Please
CONTACT ME HERE
to hire my services.
Passionate traveler, entrepreneur, web-designer, travel article writer.
Owner of The Lisbon Guide with more than 250.000 pages visited every year. 
Based in Lisbon and experienced in tourism for over 15 years, with multiple ongoing projects. Also an avid tripadvisor user level 6 with more than 300.000 readers worldwide, helping thousands of travelers yearly to plan a perfect trip.
Helping customers from all over the world, planning their perfect trip for over 15 years.
SEND ME A MESSAGE