One of the most asked questions by Lisbon visitors is the Lisboa Card: Does it really worth buying this card?
What is the Lisboa Card? How much does it cost? Where can I use it? Where can I buy it? What are the discounts given? Are attractions free with this card? We explain everything! Check.
Basicly the Lisboa Card is a discount card, sold by the tourism office, where you will get free entrance on some attractions and discounts on others. It also provides free transportation in Lisbon (Bus, Metro, Train, etc). It also gives free access to trams, lifts, elevators, etc

The answer if does it worth to buy this Lisboa Card, is only one: depends on your type of traveler and what you usually see. If you like to see a lot of attractions and museums, and if you are spending several days in the city, then the Lisboa Card may be very useful to you and you may save a lot of money! But instead, if you are spending just one or two days in the city, seeing just couple of attractions, it will be a waste of time and money.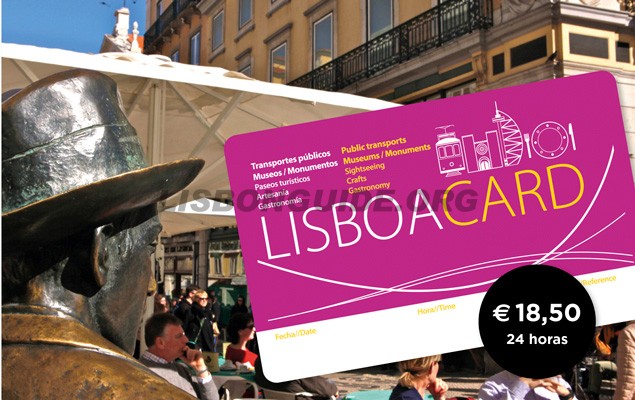 1. How much does it cost?
The Lisboa Card has a cost of:
18,50EUR for 24h
31,50EUR for 48h
39EUR for 72h
2. What are the given discounts?
Below please find the complete list of discounts and free services provided by the Lisboa Card holders.
1. Carris (Bus Transportation in Lisbon) – Free Entry
2. Metropolitano de Lisboa (Metro/Subway/Underground) – Free Entry
3. CP (Lisbon Trains) – Sintra – Sete Rios – Oriente Free Entry
4. CP (Lisbon Trains) – Cais do Sodré – Cascais Free Entry
5. Mosteiro dos Jerónimos (Património Mundial) Free Entry
6. Torre de Belém (Património Mundial) Free Entry
7. Palácio Nacional de Queluz 2€ discount
8. Palácio Nacional de Sintra 2€ discount
9. Palácio Nacional da Pena (Património Mundial) 2€ discount
10. Mosteiro de Batalha (Património Mundial) Free Entry
11. Mosteiro de Alcobaça (Património Mundial) Free Entry
12. Convento de Cristo – Tomar (Património Mundial) Free Entry
13. Panteão Nacional Free Entry
14. Palácio Nacional da Ajuda Free Entry
15. Palácio Nacional da Mafra Free Entry
16. Castelo de São Jorge – Olisipónia 20% discount
17. Padrão dos Descobrimentos 30% discount
18. Quinta da Regaleira – Sintra – Entradas 20% discount
19. Museu Bordalo Pinheiro Free Entry
20. Casa-Museu Dr. Anastácio Gonçalves Free Entry
21. Museu Antoniano Free Entry
22. Museu da Cidade Free Entry
23. Museu da Música Free Entry
24. Museo do Chiado Free Entry
25. Museu Nacional de Arqueologia Free Entry
26. Museu Nacional de Arte Antiga Free Entry
27. Museu Nacional do Azulejo Free Entry
28. Museu de Etnologia Free Entry
29. Museu Nacional do Teatro Free Entry
30. Museu Nacional do Traje Free Entry
31. Museu Nacional dos Coches Free Entry
32. Museu do Teatro Romano Free Entry
33. Museu do Ar Free Entry
34. Museu EDP Free Entry
35. Museu Arpad Szenes/Vieira da SIlva 50% discount
36. Museu da Água 50% discount
37. Museu da Ciência 50% discount
38. Museu do centro cientifico e cultural de Macau 50% discount
39. Museu do Fado 30% discount
40. Museu da Marioneta 30% discount
41. Museu da Carris 30% discount
42. Museu da Marinha 25% discount
43. Centro de arte Moderna – José de Azeredo Perdigão 20% discount
44. Museu Calouste Gulbenkian 20% discount
45. Museu Escola de Artes Decorativas Portuguesas 20% discount
46. Museu Arqueológico do Carmo 20% discount
47. Museu do Oriente 20% discount
48. Museu da Farmácia 20% discount
49. Museu Colecção Berardo 10% when you buy something in the museum
50. Citysightseeing Portugal – Lisboa 25% discount
51. Fábrica Santana 5% discount
52. Carristur – Aerobus Shuttle 43% discount
53. Lisbon Walker – Walking Tours 33% discount
54. Go Car Tours 30% discount
55. Naturway – Jeep Tours 30% discount
56. Red Tour Electric Move 30% discount
57. Carristour – Sintra Tour 25% discount
58. Sintra Pena Palace Tour 25% discount
59. Carritour circuito em eléctrico 25% discount
60. Carristour – circuito Tagus – Olissipo Hop on Hop off tour 25%
61. Carristour – Fátima Tour 25%
62. Amoreiras Shopping Centre – €10 with participating stores
63. Transtejo – cruzeiros no Tejo – 25% discount
64. Lisboa vista do Tejo – Cruzeiros – 20% discount
65. Inside Tours – Passeios a pé – 20% discount
66. Mr. Friend Tours- circuitos turísticos – 15% discount
67. Cityrama – circuitos turísticos – 15% discount
68. Tours Lux Invicta – 15% discount
69. Inside Tours – Passeios divertidos – 10% discount
70. Estufa fria – Free Entry
71. Planetário Calouste Gulbenkian 50% discount
72. Casa Fernando Pessoa 40% discount
73. Museu do Brinquedo 30% discount
74. Teatro Municipal de São Luiz 20% discount
75. Pav. Do Conhecimento 20% discount
76. Centro Cultura de Belém – Exhibitions 20% discount
77. Aquário Vasco da Gama 20% discount
78. Lisboa Story Centre 20% discount
79. Jardim Zoológico 15% discount
80. Kidzania Lisboa 10% discount
81. Espectáculos no CCB 10% discount
82. Fado in Chiado 10% discount
83. Culturgest Exposições 10% discount
84. Fundação José Saramago -1€
85. Parque de Monserrate – 2€
86. Convento dos Capuchos – €2
87. Castelo dos Mouros – €2
88. EMEL Parques de estacionamento 50% discount
89. Lisbon Shop – Artesanato 10% discount
90. Freeport Outlet Shopping 10% discount
3. Where can I buy this Lisboa Card?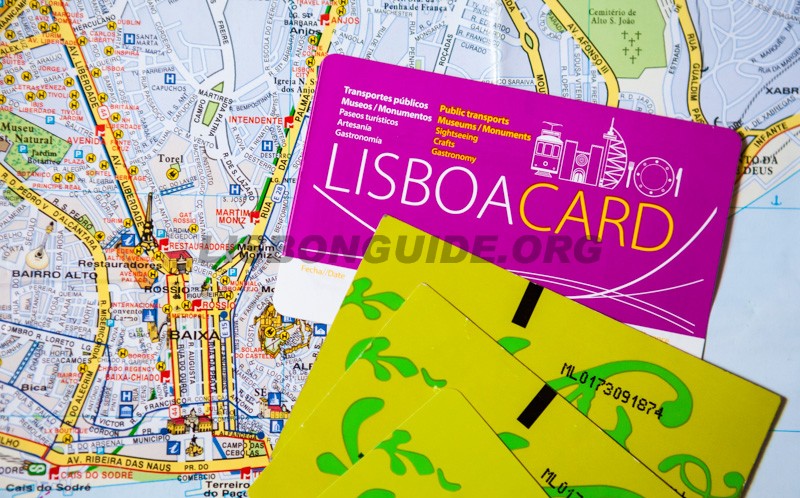 Passionate traveler, entrepreneur, webdesigner, travel article writter and Lisbon Private Guide since 2002.
Owner of The Lisbon Guide with more than 250.000 visitors every year. 
Based in Lisbon and experienced in tourism for over 15 years, with multiple ongoing projects, today loving to travel across the world with his family. Also an avid tripadvisor user level 6 with more than 200.000 readers worldwide, helping thousands of travelers yearly to plan a perfect trip. I work also as a
Private Tour Guide of Lisbon, Sintra and Fatima
, please
CONTACT ME HERE
to hire my services.