In the first of November of 1755, a massive earthquake hit Lisbon. It was estimated intensity between 8.9 and 9.1 Richter (Japan in 2011 was 9.0 and Indonesia in 2004 was 9.1 scale).
It was the All Saints Day, a religious catholic holiday and big percentage of population was attending mass at the church. It was estimated up to 40.000 people lost their life on this tragic event, on a population of 200.000 people.
After the big earthquake, approx 40min later, a big tsunami came from the ocean. The tsunami was so huge that waves were felt in Martinique Caribbean and Barbados and hit with 20 metres (66 ft).
Following the earthquake and the tsunami, the city was burning for several days, mostly because of the candles from the churches.
Today is still visible the destruction of the earthquake on the city. You can see a reconstruction of this big disaster on the following movie below, showing what happened to the city:
The following movie will show you more detailed the effect of the Tsunami in Europe and across the Atlantic Ocean, released by the US NWS Pacific Tsunami Warning Center (PTWC):
And finally, if you are interested in this subject, in more detail, you can see the video released and produced by the Smithsonian Channel, that will go deeper and more detailed information about what happened back here in Lisbon in 1755: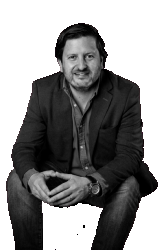 Private Guide in Lisbon / Sintra / Fatima.
Please
CONTACT ME HERE
to hire my services.
Passionate traveler, entrepreneur, web-designer, travel article writer.
Owner of The Lisbon Guide with more than 250.000 pages visited every year. 
Based in Lisbon and experienced in tourism for over 15 years, with multiple ongoing projects. Also an avid tripadvisor user level 6 with more than 300.000 readers worldwide, helping thousands of travelers yearly to plan a perfect trip.
Helping customers from all over the world, planning their perfect trip for over 15 years.
SEND ME A MESSAGE