Pena National Palace in Sintra, so close to Lisbon is one of the most beautiful attractions in Europe. Often referred as a Castle, it's a romantic fortification, built as a palace for the Portuguese Kings back 200 years ago.
It's a fairytale building, remembering the disney castles, built on top of the hill in Sintra. It became a National Monument in 1910 and Unesco World Heritage since 1995.

]
In 2015, it was considered the most beautiful castle in Europe by EBD.






The Palace is today opened for visitors, daily, from 10AM to 6PM, and keeps it's original rooms, once used by the kings, maintaning all original furniture. The Palace is built on the place of former monastery, and the rooms built using the rooms of the monks, something incredible and unique in the world. It's highlights are the cloister, the queen bedroom and all it's unique ceiling and wall paintings. The Great Hall it's the biggest room the palace, completely renovated in 2013 where they spent over 250.000EUR for all the works done there.
The visit to the Palace ends with the Kitchen, and original royal kitchen used in the late 18th hundreds.


The gardens are also something worth to be seen. An exotic garden, planted by the king 200years ago, making one of the most beautiful and exotic gardens in Europe at the time.










Official Website Pena National Palace: http://www.parquesdesintra.pt/en/parks-and-monuments/park-and-national-palace-of-pena/
Daily Tours to Pena National Palace: http://sintraprivatetours.com/mystic-sintra-private-tour-royal-palaces-and-castles/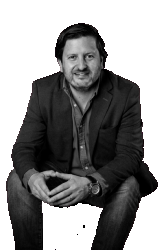 Private Guide in Lisbon / Sintra / Fatima.
Please
CONTACT ME HERE
to hire my services.
Passionate traveler, entrepreneur, web-designer, travel article writer.
Owner of The Lisbon Guide with more than 250.000 pages visited every year. 
Based in Lisbon and experienced in tourism for over 15 years, with multiple ongoing projects. Also an avid tripadvisor user level 6 with more than 300.000 readers worldwide, helping thousands of travelers yearly to plan a perfect trip.
Helping customers from all over the world, planning their perfect trip for over 15 years.
SEND ME A MESSAGE