IMPORTANT MESSAGE: NEW CAR RESTRICTIONS IN SINTRA, READ HERE

Sintra is the most popular place in the whole country, for day tours. Theb beautiful medieval village, and it's famous castles and palaces, make this place one of the most amazing places on earth! But only before crowds arrive….
Most tourists that stay based in Lisbon, will spend at least one day exploring Sintra.
This means that everyone will be leaving Lisbon between 9AM and 10AM, on their own, using they rental car or taking the train and the bus, and after a certain period, Sintra is packed with traffic, lines, etc
The best hour of the day to visit Sintra is early in the morning (arriving around 9AM), before the morning crowds or at late afternoon (5PM), when crowds are already done.
Specially at Pena National Palace, after 10h30AM – 11AM is totally packed from May to September.
Below you can see the chart times with average peak time, hour by hour.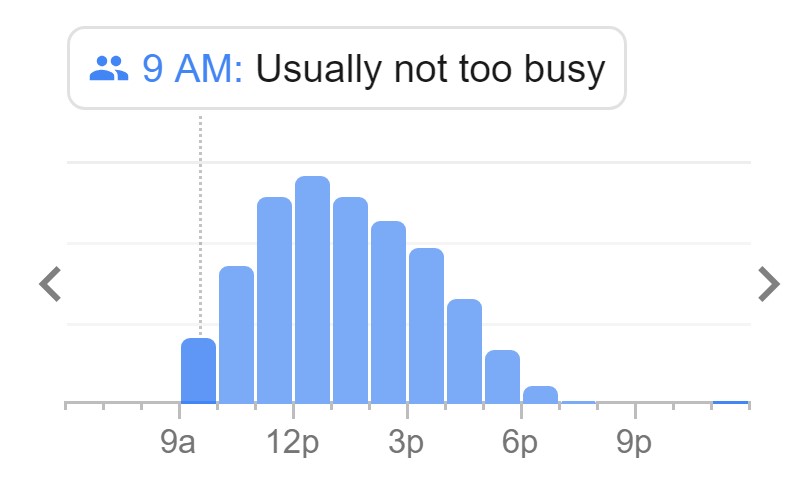 Tip #1:
– Get the train from Lisbon at 8AM, arriving to Sintra around 8h45AM. Departure from Rossio every 20min. Walking towards the village will take 15min, and you will still have time to drink a coffee, before heading up by taxi or bus to the Pena National Palace (don't leave this for later, you will regret). Walking is not possible, will take 1h or more. It opens by 9h30AM, make sure you are the first to enter the Palace, most people is still leaving Lisbon, and will be all yours.
Tip #2:
– Get a private tour starting early from Lisbon, latest 8h30AM. Recommendation for The Golden Tringle Private Tour, Number One Rated Private Tour on Tripadvisor: https://www.booking.com/hotel/pt/tvpalaciosintra.en-us.html
Sintra is wonderful, but will depend on you to make it possible!
Follow one of the three tips above and have a wonderful visit!

Questions? Drop-me a message below or text me on WhatsApp here: http://whatsapp.lisbonguide.org/

Best Time to Visit Sintra - Tips and Tricks for visit Sintra