Lisbon Synagogue Ohel Jacob is a history of faith and hope.
It's the only Ashkenazi Synagogue in Portugal open to the b'nei-anussim (Marranos). It's considered a progressive Syangogue, oriented by Rabi Alona Lisitsa, and member of the European Union For Progressive Judaism (EUPJ) and World Union For Progressive Judaism (WUPJ).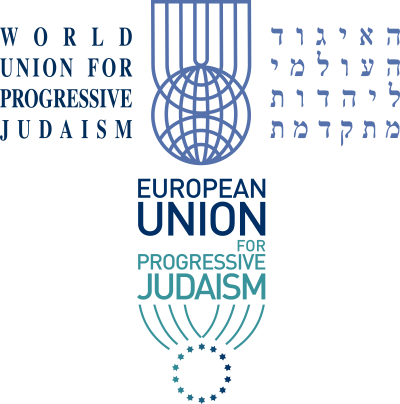 The Lisbon Synagogue Ohel Jacob was founded by a small group of Ashkenazi Jewish, that arrived from central Europe, and that started to meet at the former Hehaber – Israeli Young Association –, founded as sionist concept, by young Israeli people, in Lisbon, back in 1925. The group of Ashkenazi Jewish, mostly Polish, would have a big role on developing this Syangogue, unique, caracterized by it's tolerance, and compreension to all Jewish people, from all sectors and oriigns, including the Marranos descendents, – b'nei anussim –, children of forced converted Jewish.
The Synagogue had several different places, always supported by it's small community in Lisbon. During the 1970's, it had several problems and started to decline, not having the minian – certain number of persons required for Shabbat and religious cerimonies – , and closed doors temporarily between 1985 and 1998. For a period, only one man, Sapese Noymak, was always present on Saturdays for Shabbat, in case anyone would come.
Then, in 1999, the Synagogue started to rise again, and in 2004 celebrated it's 80 year aniversary.
Started as an Orthodox community, Ashkenazi heart, and now progressive rite, welcoming everybody in their faith!
I Found out this amazing video, with the whole history of the Ohel Jacob Synagogue. Seat down and take some minutes to view (subtitles in English are available, click "CC" on the bottom of the video):
During 1939-1944, the international port of Lisbon was the only way to get out off Europe. Many German refugees left their books in the synagogue of Ohel Jacob, founded in 1934. In 2016 this Jewish heritage was rediscovered. This film shows the library and explains its general value showing two typical examples: the prayer books of Annie Krieger from Berlin and the sidur of the Bar Mitzvah Paul Max Hechinger from Munich.
Today, the Synagogue is located in a private apartment in Lisbon (address not public for privacy reasons).
If you wish to visit the Ohel Jacob Synagogue, please contact me here, or email tours@jewishtoursportugal.com
Lisbon Synagogue Ohel Jacob
Passionate traveler, entrepreneur, webdesigner, travel article writter and Lisbon Private Guide since 2002.
Owner of The Lisbon Guide with more than 250.000 visitors every year. 
Based in Lisbon and experienced in tourism for over 15 years, with multiple ongoing projects, today loving to travel across the world with his family. Also an avid tripadvisor user level 6 with more than 200.000 readers worldwide, helping thousands of travelers yearly to plan a perfect trip.
I work also as a
Private Tour Guide of Lisbon, Sintra and Fatima
, please
CONTACT ME HERE
to hire my services.
Helping USA customers planning their perfect trip for over 15 years.
Private Transfer Services HERE
You can also call me from USA at:
(646) 809-4700
(from 6AM to 3PM EDT)