Portugal is one of the most relevant countries in the world, regarding the Jewish Heritage.
During 2000 years, Jewish communities settled in Portugal, spread across the country, and always integrated with local population.
Portugal became a nation back in 1143, almost 350 years before the Spanish, and the most important and knowledgeable people where Jewish. Doctors, Lawyers, mathematicians, astronomers, Tax collectors, people related to the Kings and to the Royal Families, etc
There is so much to see in Portugal related with Jewish History, that you can easily spend a week or more exploring and learning.
Here are some relevant places in Portugal, with Jewish Influence and History to explore:
Belmonte (with Synagogue)
Trancoso (with Synagogue-Museum)
Tomar (with Synagogue-Museum)
Lisboa (with Synagogue)
Porto (with Synagogue)
Castelo de Vide
Evora
Marvão
Castelo Branco
Guarda
Vilar Formoso
and much more
For more information, Pedro, conducts private tours in Portugal, starting from Lisbon, and visiting all these locations.
Contact Pedro at tours@jewishtoursportugal.com or visit jewishtoursportugal.com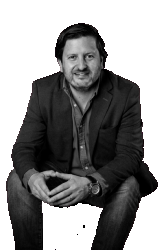 Private Guide in Lisbon / Sintra / Fatima.
Please
CONTACT ME HERE
to hire my services.
Passionate traveler, entrepreneur, web-designer, travel article writer.
Owner of The Lisbon Guide with more than 250.000 pages visited every year. 
Based in Lisbon and experienced in tourism for over 15 years, with multiple ongoing projects. Also an avid tripadvisor user level 6 with more than 300.000 readers worldwide, helping thousands of travelers yearly to plan a perfect trip.
Helping customers from all over the world, planning their perfect trip for over 15 years.
SEND ME A MESSAGE